Come join us at Russell's Café, Bakery & Coffee House...

Breakfast, Lunch & Late Afternoon.

A unique combination of an upscale bistro cafe, speciality bakery and coffeehouse all rolled into one.

Russell's offers Delectable Desserts, Off-the-wall Cakes, "Now Famous" Cookies, Specialty Steaming Coffees, Gourmet Scratch made Soups, Sandwiches & Salads.

Have your morning cup of coffee or meet your friends at Russell's and enjoy a quick gourmet lunch, one (or more) of the "now famous" cookies or indulge in a slice of one of the off-the-wall decadent cakes.

Life is too short - Have dessert first!               

Ph:   636-343-8900

Fax: 636-343-8903

Enjoy a seat in our friendly Café OR...  Take it with you!

We want to be a place you will remember & recommend to your friends.

Phone:  636-343-8900                                       Fax:  636-343-8903

Click on the coupon, print and bring into the store

Hours:

Monday - Friday 

6:30 AM - 6:00 PM

Saturday

7:30 AM - 3:00 PM

Closed on Sunday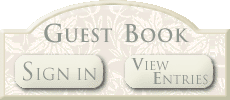 Please sign our guest book. 

HOW ARE WE DOING? We would love to hear your comments and suggestions.

Join Russell's Birthday Club or come in and show us that your birthday is today and you receive a free dessert on Russell...  Details in store.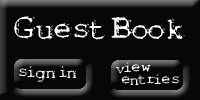 Russell's Birthday Club

sign up here

Free Wireless Internet Access

Scratch Made - Gourmet Desserts, Sandwiches, Soups, Salads

In a World of Abundant Choice, We will make a Difference...